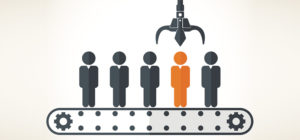 Are you having trouble finding the employees you need to meet customer demand and effectively grow your business? If so, you're not alone. America is experiencing an unprecedented skilled labor shortage — and it's preventing a number of home improvement and repair businesses from reaching their full potential.
Construction is expected to add jobs at the second-fastest rate among U.S. industries between 2014 and 2024, according to Bureau of Labor Statistics forcasts. But business owners are struggling to fill open positions. In fact, a recent HomeAdvisor survey concludes that while half of HomeAdvisor survey respondents plan to hire one to three skilled workers in the next 12 months, 76 percent of them feel it will be hard to find those new employees. And 93 percent believe their businesses would grow in the next 12 months if not for hiring challenges.
"The labor shortage is a major problem in the industry — especially for service companies where construction has picked up," says Rob Urban, founder and former owner of WireNut electrical services. "It's the biggest reason I sold my company in 2012."
With experience building a successful home services business — and with the 20/20 hindsight gained from selling that company at its peak in the face of hiring challenges —Urban offers the following tips for safeguarding your staff against the skilled labor shortage:
Always be recruiting, whether or not you're looking to hire. This way, you'll build a pipeline of potential hires and will be ready to strike when needed.
Be sure to recruit out-of-state prospects in addition to local prospects — and place an extra emphasis on states with reciprocal licensing agreements (if your trade requires special licensing).
Create the kind of environment that makes employees want to come to work (think: high morale, fun work environment, monthly team builders).
Don't hire on the first interview; it can make you appear desperate.
Do an initial "informational" interview. Then, quickly follow up with a second interview before a quality applicant finds another job.
Find "career builders" not "job seekers." Become a career company and not just another place prospects go to find a job.
"Hiring the right person eliminates crises later on," Urban says. "You should always be recruiting so you can be picky in who you hire. And never put yourself in a situation where you have to hire out of desperation; it could destroy your reputation."